On Being a Writer
Reflections on writing from my writer's notebook.
$2.99 https://tinyurl.com/ybgbgyrl
1920
Five characters whose paths converge during the Pandemic.
$4.99 https://tinyurl.com/yhm8bw5a
Grace
A relationship of interdependency between two disparate characters
$4.99 https://tinyurl.com/yxvyvuep
The Art of Separation
An Artist's journey of self-discovery through successful art and failed relationships.
$4.99 https://tinyurl.com/rvtvbjq
Landscape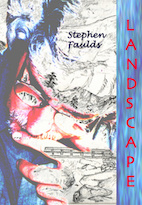 An artist seeks redemption in the Australian outback and Nepal.
Landscape is a novel of texture and colour from the arid north of Western Australia to the snow trails of the Himalayan Mountains. It is the story of a middle aged Australian art teacher on the Hero journey of an Artist in search of self realisation. When his wife ends their thirty year marriage, Mark Brooker sees his personal myths of love and happiness destroyed and replaced by the perils of relationships that are undefined. On a journey to salvage his life, he encounters the mystery of tribal art in the Australian desert and the archetypal dichotomy of Eastern spirituality and Western materialism in India and Nepal. Written with poetic prose and vivid imagery Landscape is a literary fiction tale of an unorthodox approach to the mid life crisis of an Australian baby boomer.
$3.79 https://tinyurl.com/yd2ryjn6
Ian's Story
A spiritual seeker struggles with love and guilt in a disturbing split narrative tale about the human spirit versus the power of shame, despair and grief.
$4.74 https://tinyurl.com/y8g6eaen
A Year in the Life of a Stranger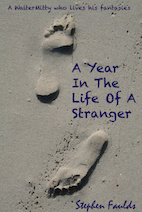 A Walter Mitty who lives his fantasies and makes them real.
A middle aged school administrator fakes amnesia and uses a lottery win to spend a year living incognito. In an attempting to make his dreams become real, he discovers reality has more substance than fantasy. Set in Australia, India and Nepal, a personal quest for pleasure becomes a spiritual odyssey with unexpected outcomes.
$4.04 https://tinyurl.com/ydgnfzoe
Loss
Gedhan Seenarain has lost his wife and daughter in a murder suicide. Through grief and denial, pleasure and pain he explores fleeting and sometimes dysfunctional relationships in an attempt to determine if his life is worth living.
$4.72 http://tinyurl.com/y92l3oaq
The Grass Messiah
A drug guru in the Sixties returns from India and sets up a Utopian commune in the north of Western Australia.
Brian Buffle, son of an Australian Grazier, returns from the 1960's Hippy Trail in India with a mission to raise the consciousness of his former schoolmate Wayne Bookman who is studying journalism. Together they transform an old house full of itinerants and dropouts into a spiritual community based on the ritualised use of Cannabis and LSD. The group travel to the northwest to establish a utopian commune.
After the community falls apart, Bookman travels to India to further his spiritual search, then to Queensland and finally home to Perth where he and his wife raise a child while he writes the story of the Grass Messiah.
The story is told in a palimpsest-fractured narrative by Bookman, documenting the struggle between materialism and spirituality and his heroic attempt to practice Eastern philosophy in Western society. It is an account of how the psychedelic experience can open an individual to the spiritual exploration of life and to the eastern traditions that ultimately go beyond the limitations of drugs and teachers to the universal consciousness that resides in every person and every experience.
$4.99 https://tinyurl.com/yxgklbwl
Domestic Fracture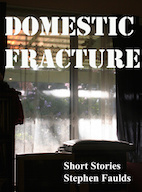 Short Stories of loss, revenge, success and failure in a variety of genres.
$3.07 https://tinyurl.com/ybh8lge4
Yellow Peril
A post-globalisation story about Australia in 2110.

Post apocalyptic films and novels are entertaining and disturbing. They present scenarios of global destruction in ways that makes us realise they could be our future.
But what if we save the environment and avert world war? What kind of future will evolve from present social economic and political trends?
Yellow Peril is a post-globalisation tale that presents possibilities for Australia that are just as disturbing as the desolate world of 'The Road' or 'Mad Max'. It is about the destruction of culture rather than landscape, the dying of the soul of a nation rather than the destruction of a country.
$4.74 https://tinyurl.com/ycr9tl4l
Sinkronisity
Old Rang lives in a cave on the edge of a time warp. His visitors include the Nottle villagers who believe he makes the sun rise every morning and a time traveller called Vince Yaga who is the least superstitious man in the universe.
$4.99 https://tinyurl.com/yb88vkkp
Treuth
A sequel to Sinkronisity featuring a few of the earlier characters together with a different cross section of the time warped universe. The theme of this story is the nature of truth, especially in relation to organised religion, in this case a religion that springs from the teachings of Jusus of Garicea who travels the land with twelve burly men annointing the faithful.
$3.88 https://tinyurl.com/ybbel92n
Riting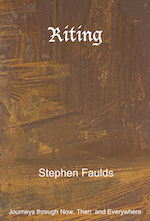 A time travel sequel to Sinkronisity and Treuth exploring the interface between fiction, reality and time. It is about writers and would be writers and the way in which reality is read as though it were a story.
$4.72 http://tinyurl.com/yc94yyme
Ccay
A modern fable about the consequences of following dreams in a hostile world.
$4.12 https://tinyurl.com/y8j33xwq
An Eventful Year in the Life History of Norbett Thickle
A Journey with Raphael Epstein (The Inextricable Destinies of Norbett Thickle and Raphael Epstein Book 1)
A children's story about the adventures of a boy in Nepal and the magical world of alchemy.
A story, told in the adjective rich language of a hyper intelligent young boy with a fascination for his fellow sentient beings. A story that will indulge and develop a love of narrative and language with a vocabulary that will challenge and stimulate young readers.
$3.82 https://tinyurl.com/y8sys48e
The Old Black Stump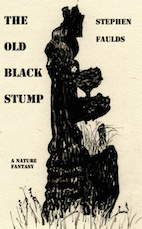 A fantasy about lizard tribes in the wetlands.
An allegorical nature fantasy for young readers in the style of Watership Down and Duncton Wood.
The lizard tribes of the Canning River Wetlands, worship Thuwun the creator of all life. They practise their faith through the moon rituals and the making of mandalas.
Where the Canning River sweeps around the eastern edge of Ferndale Flats, there stands a giant Flooded Gum called Raven Tree. On the swamp ground between the tree and the river stands a burnt tree stump. The Wril tribe of Raven Tree are the custodians of the Old Black Stump where the moon rituals are practised. Jik a young skink of the tribe seeks truth beyond religion and ritual. He journeys through the wetlands, where he encounters tribes of different faiths and creeds and discovers love, hatred, ignorance and wisdom.
$3.82 https://tinyurl.com/yb3dfzeh
Epistles to Neil
A whimsical series of letters written by a conservative old man to a young protégé recounting his own salutary experiences and giving advice on all manner of things from shopping trolley etiquette to the pitfalls of credit cards. The narrative ends with the death of the mentor and a letter from his wife.
$2.99
The Stone Frog
A story about a frog and a boy who loves swimming.
A story with two levels of meaning for parents to read to children. When the stone frog tells four year old Turoo that the local frog population is in danger, he does not hesitate to go their aid. With courage and optimism he faces the doubts of adults and the dangers of the natural world.
$2.93 https://tinyurl.com/y76emkpt
STAGE SCRIPTS
Purchase of the script does not include copying or performance rights.
Performance rights are subject to the permission of the Author.
Please contact stephen.faulds@bigpond.com with full details of proposed productions. Consideration will be given to amateur and undergraduate student productions.
Séance
Séance is a play about a quest for truth by idealistic teenage boys who live in a
Church boarding school while the Swinging Sixties are evolving in the outside world.
The angst of youth collides with the restrictions of a religious institution that values
tradition over personal freedom.
The boys practice séances in their study, late at night seeking to communicate with
the spirits of the dead. They are also rehearsing their rock band for a chance to
play at the Cathedral.
A boy becomes deranged after drinking stolen whisky. He jumps from the roof and
dies. The boys suspect he committed suicide because he was abused. The Principal
refuses to be interrogated about his relationship with the boy but takes responsibility
for his death and resigns.
The play examines issues of life after death, spirituality versus religion, conscience
and personal responsibility.
A Matter of Freedom
Arthur an Australian business man is in India to secure a business deal. He is mentoring Simon an aspiring entrepreneur.
In a New Delhi bar he meets the late J Krishnamurti, an Indian philosopher of whom he was once a devotee. They discuss the meaning of life and Arthur's present state of mind.
Further discussions in the New Delhi Bar involve Simon the inept business negotiator and in flashback, Arthur's ex-girlfriend Sylvia.
When the business deal fails, Arthur blames Simon but Simon salvages the deal before revealing he is going to marry Sylvia.
Krishnamurti and the Barman provide some philosophical insight into events and Arthur achieves a kind of reconciliation with Sylvia and Simon.
Broken Glass
A retired High School Principal is visited by an ex-student who confronts him about his relationship with her school friend. She finds revenge by exposing him to his wife and daughter.
Going Down
Half hour play: A middle aged male Accountant and an Emo girl are sharing a lift when it breaks down and the two are stuck until the following morning.
Their sometimes antipathetic conversation reveals the personal concerns of the two characters and the salient fact that the girl is intent on suicide.
By morning when the lift is repaired they have bonded in an unlikely friendship.
Seatown
Paula Crisp, accompanied by her young daughter revisits her childhood in a small seaside town. Young Paula plays the part of her mother as the past is re-enacted by the ghosts of the town.
Laura Manson, a married woman, charges Elton Crisp, the town bank manager, with sexual assault. The conflicts, tensions and secrets of the townspeople are revealed as debts of various kinds, are called upon to compensate for personal weaknesses and transgressions.
To receive a pdf copy of any of these scripts by email:
Make a payment of $10 per script to paypal.me/stephenfaulds
Email receipt and title/s of selection/s to stephen.faulds@bigpond.com
To download all scripts:
Make a payment of $30 to paypal.me/stephenfaulds
email receipt to stephen.faulds@bigpond.com
You will receive a download password by email.
Download from the Script Download page.